Choose from the many different ways to redeem your Slam Ad points.

Cash and Gift Cards
Choose from over 200 gift cards available on our platform.

Text For Tuition
Save for your educational goals! With Text For Tuition, the money you make texting is sent to a 529 Plan at "" bank. Thinking of and saving for the future is key for success!

Text For Charity
Have the money be sent directly to the charity of your choice. Whether you want to help children, cancer victims, relief efforts, it doesn't matter, your money will get there.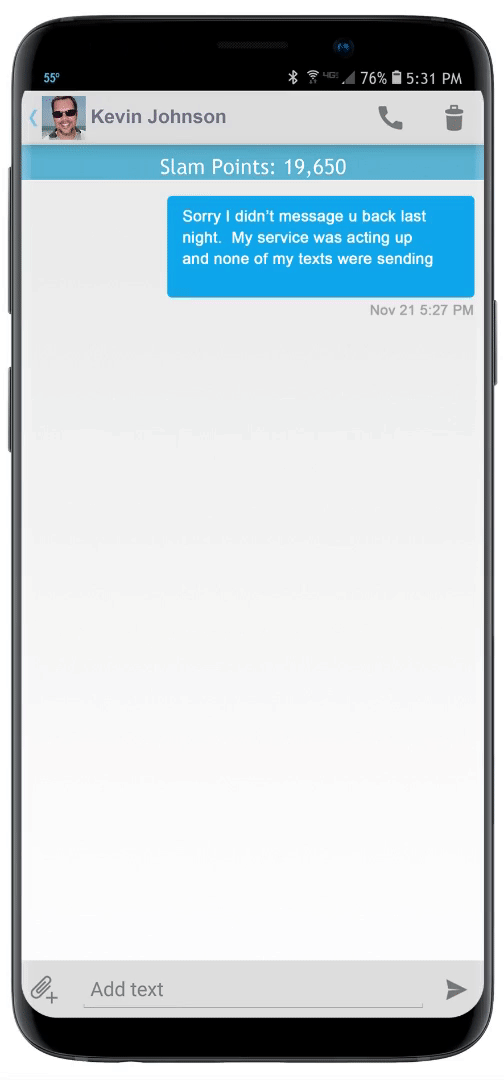 Earn cash by hosting ads on your phone.

Slam Ads are short, sweet, and relevant– embedded into the bottom of the bubble with our patent pending technology, and released sporadically so there's no overloading.
Our users never incur additional data fees, and as an added feature, all Slam Ad members have access to our free, unlimited texting platform with the option of using the app in lieu of a limited texting data plan.

Start earning now.
What are you waiting for?