Slam Ad, with its patented (US pat # 10,516,636) technology, is the first mobile messaging app to place short, concise and targeted ads within text messages, and then paying the user every time an ad appears.
Get paid for what you already do everyday.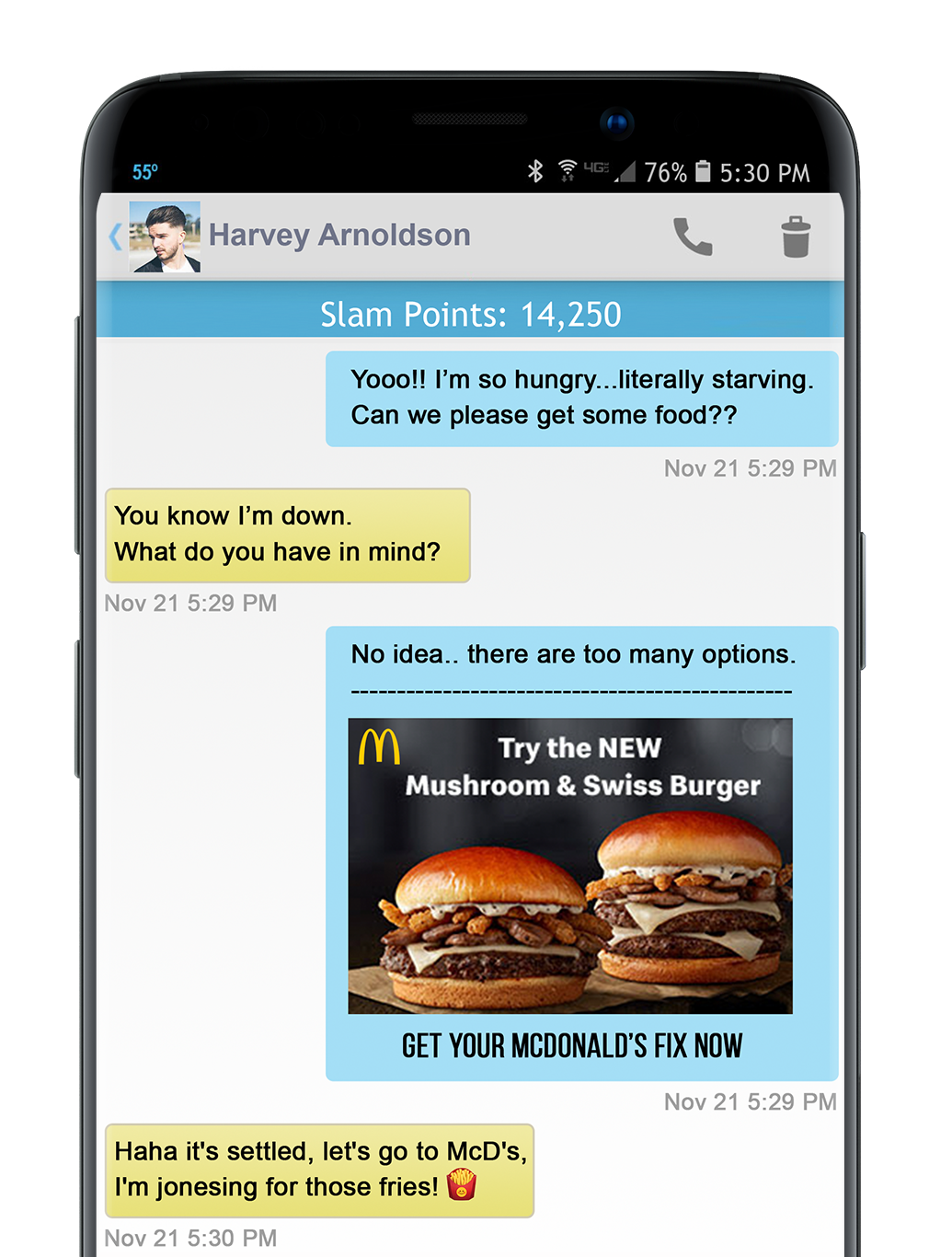 Imagine you text your friend to meet up for coffee. A few texts go back and forth to confirm the plan.
A Starbucks ad or Dunkin' Donuts discount coupon may appear at the end of a text.
The sender will automatically earn money in his or her Slam Ad account. It's that simple…
Whether texting about music, movies, video games, or pizza, users will see a targeted ad from vendors such as Staples, Pandora, Domino's, or AMC theaters as they are messaging, and ring up profits in the form of Slam Cash.
Our users never incur additional data fees, and as an added feature, all Slam Ad members have access to our free, unlimited texting platform with the option of using the app in lieu of a limited texting data plan.